"I imagine that the goddess of Love has come down from Olympus to visit a mortal. So as not to die of cold in this modern world of ours, she wraps her sublime body in great heavy furs and warms her feet on the prostrate body of her lover. I imagine the favorite of this beautiful despot, who is whipped when his mistress grows tired of kissing him, and whose love only grows more intense the more he is trampled underfoot. I shall call the picture "Venus in Furs" – Leopold von Sacher-Masoch, Venus in Furs
FUR GLAMOUR PRINCESS    
I am a Luxury Snob, Luxury Lifestylist, and Fur Enthusiast. The Fur Glamour Princess and Fur Fetish Mistress of your dreams! I love ALL things glamourous and live My life in luxurious glamour on a daily basis. Wrapped in furs, dripping in jewels, I live every day as a celebration of aestheticism and beauty. I surround myself with beautiful things! If you love FURS, GLAMOUR and LUXURY you should also follow me on TWITTER, check out My PINTEREST for a sampling of some of My favourite GLAMOUROUS things, and visit MY main website here: CapitalisticBlonde.com
Delighted by My LOVE of FUR, and My FUR GLAMOUR site, NYC Fur Couturier Marc Kaufman Furs has recognized Me as their luxury muse and fur ambassador. Kaufman Furs is world renowned for their luxurious high-end furs, favoured by many socialites and celebrities. Famed for My vintage silverscreen Hollywood style and My love of high-end furs, they have named two of their luxury furs after Me.
I AM SUCH A FUR ADDICT, just think of all those furry soft animals dying to support MY vanity.. it gives them a type of IMMORTALITY doesn't it? Their lives have not been lived in vain, they were born to be loved and cherished by Me as MY trophies of power and prestige. There is something that feels SO RIGHT about wearing FUR!! Besides I must admit that I love the way people get so shocked by My blatant display of selfishness & narcissism that is exhibited in the adornment of FUR as an accessory to MY Beauty.
Exclusivity is one of many reasons why one of My favourite furs is LEOPARD SKIN, because leopards are also illegal to hunt and kill anymore, and you can only buy vintage leopard fur, which is extremely hard to find as you can well imagine, since it is not currently marketed, most people that have it, hold onto it. I LOVE furs that are difficult to acquire and not common. I HATE anything common, that just ANYONE can get ahold of. BLEH! THE Princess deserves THE UNATTAINABLE by the mass populace.
So when I stumbled upon this vintage LEOPARD SKIN PILLBOX HAT, never worn, at an estate sale, you can imagine I just HAD to have it. I love the chic JACKIE O style, and it reminds Me of the song written about Warhol SUPERSTAR Edie Sedgwick:


There's really nothing else on earth like the feeling of it. Imagine petting a very big CAT, that is EXACTLY what it feels like!
Warhol Superstar Edie Sedgwick talking  about her Leopard Fur Coat, "The Most Beautiful Coat in the World"
OMG you MUST see Me wearing leopard fur!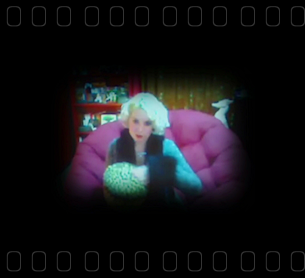 Film still from My new 'VENUS IN FURS' VIDEO clip of ME talking about My LEOPARD SKIN HAT! OMG To-Die-For!
Description: Per multiple requests! This VIDEO CLIP features ME talking about and showing off MY RARE Vintage LEOPARD SKIN Hat – REAL Leopard Skin Fur! OMG I am SO adorable in this film clip.. a platinum blonde doll in EXOTIC luxury furs!!


STEPPING ON MINK
I even have a video montage which shows Me STEPPING on MINK OMG it's positively DELICIOUS! Not only do I LOVE fur, ridiculously such a SCANDAL to politically correct fascists, I even WALK ALL OVER IT. This totally DECADENT Video Montage has a sort of Burlesque vibe to it, with lots of BOLD VIVID COLOUR & STYLE! Watch it NOW. you are weak to lavish Me, the Fur Fetish Mistress with Luxury Furs!
Above is a tiny TEASER PREVIEW clip of My 'Stepping on MINK' Montage Video!! Stepping on MINK Fur in BLACK PATENT LEATHER Stiletto Heels!
Not only do I LOVE fur, ridiculously such a SCANDAL to politically correct fascists, I even WALK ALL OVER IT. you LOVE My SNOBBY attitude, and you wish I would walk ALL OVER you!
Stepping on MINK, wearing RED fishnet and black patent leather stilettos!! Look at Me step on MY Gorgeous MINK cape, and other things too! A totally DECADENT Video Montage! FUR fetish, High Heel fetish, Black Patent Leather fetish, SNOBBERY fetish!
This totally DECADENT Video Montage has a sort of Burlesque vibe to it, with lots of BOLD VIVID COLOUR & STYLE! Get the full clip HERE:


Visit My FUR GLAMOUR LUXURY PRINCESS page to see more of MY GORGEOUS Luxury Furs!
Ode to the Narcissistic Beauty

My COACH jacket with plush COYOTE FUR Collar & Cuffs!
In this image I am wearing My ultra luxe COACH calfskin suede jacket with plush COYOTE fur collar & cuffs, reading F.Scott Fitzgerald.
Video still from My BEAUTIFUL FIEND fur/glamour/literary fetish video.. find out more HERE!
MY FOOL wrote a poem for ME, inspired by MY beauty and MY furs!! Read it below.
two closets has the PRINCESS
to store the pelts of HERS
the first one is of beauty
it contains HER magnificent furs
beautiful works of nature
sacrificed to frame HER beauty
tis what those creatures were born for
they have filled their predestined duty
and while these furs are magnificent
they really do not compare
with the radiance of the PRINCESS
the One of the beautiful blond hair
and in that second closet
all neatly hung by HER in rows
are the souls of those she possesses
as HER collection of them ever grows
freaks, and fools, and slaves in love
all surviving under HER spell
they remain there for HER purposes
HER vanity holds them so well
just like the fur they are helpless
both tributes to HER arrogant pride
SHE wears them whenever she desires
and when useless, they are tossed aside
this fool is envious of the fur
to be with HER it was humanly slain
but I just hang in that closet
with HER poison flowing thru my vein
– phulup (the i [I] has been extracted, now there's only u [YOU])
WORLD CLASS Financial Domination & Hypnotic Mind Control with Financial Goddess DIAMOND DIVA PRINCESS, THE Capitalistic Blonde! Unless otherwise noted all material on this website © CapitalisticBlonde.com, Diamond Diva Princess, the photographers, filmographers, and artists. Unauthorized use is prohibited. All Rights Reserved.